Racy and spectacularly it goes down the mountain with the Bikeboard in summer.
For big and small, groups, couples and families a fun that should not be missed!
The most important information at a glance
Bikeboard / Scooter rental
Bikeboards including helmets can be rented directly at the Gasthaus Arflina. Please ask at the reception.
Adult / child / family from Fideris
The Heuberge Bus runs regularly on weekends in summer from the valley.
When renting a bikeboard, there is also an introduction to the most important things to be aware of during the descent in order to arrive safely at your destination.
Always ride with care and caution!
Adventure on 3 wheels,
from 2000 meters to the valley
12 km long winding road, nature as far as the eye can see, the fresh feeling of the wind
– here adventure becomes a pleasure!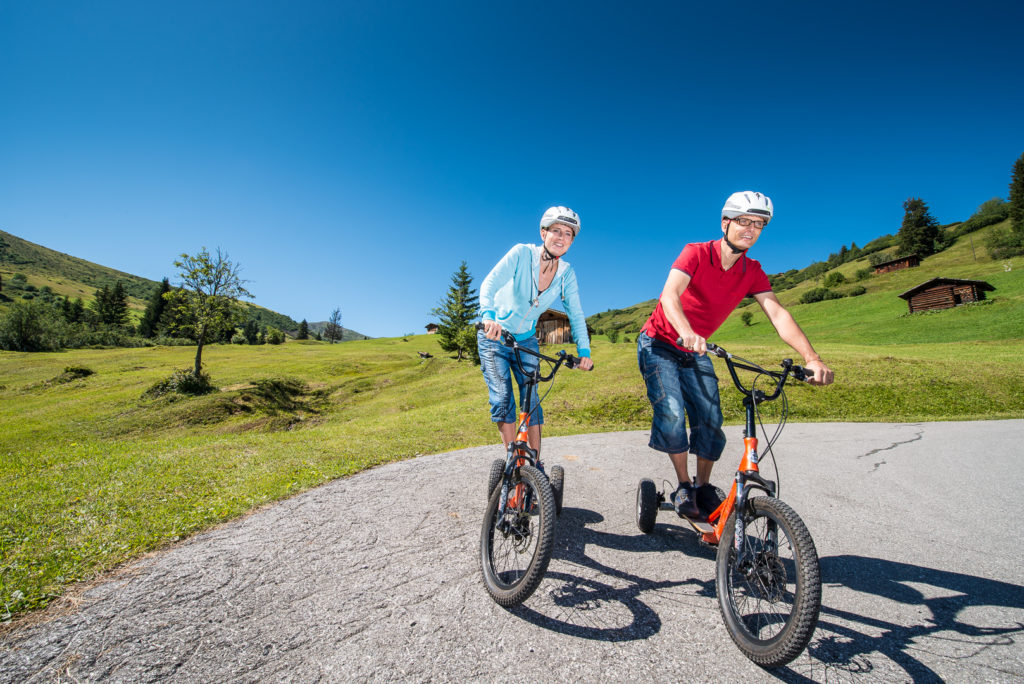 Stable handlebars, a thick front tire and two even thicker rear tires, plus a board on which you stand. As if a downhill bike and a skateboard had babies: these are bikeboards.
For some people it takes a bit of getting used to at the beginning, but still with the highest fun factor!
Bikeboarding is possible for children from about 10 years of age.
It is important that the child is big enough to be able to steer the Bikeboard correctly and to be able to use the brakes properly.
Otherwise, there is nothing to oppose a joyful ride with the whole family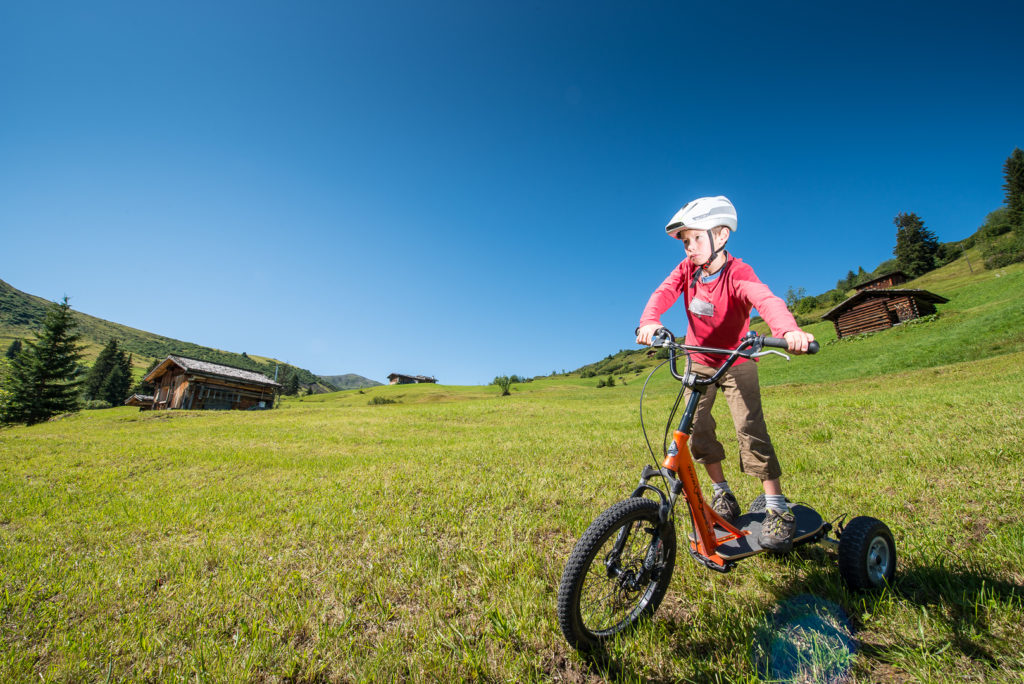 Bikeboarding in the Heubergen
The ultimate summer adventure